Is Your Home In Need of Atlanta Wildlife Exclusion?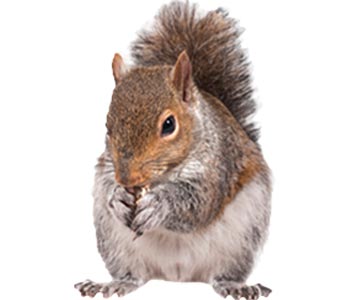 Have you been annoyed by hearing unwanted animals moving into your attic? Most of the animal species that can become a nuisance in your attic are Rats, Bats, Flying Squirrels, and Grey Squirrels. Our George Wildlife Exlusion can help rid your home of uninvited wildlife efficiently and effectively.
Georgia Wildlife Removal perform different methods of animal removal other than just trapping. We are a full service Atlanta Wildlife Exclusion company that keep up with the lastest procedures and equipment to make your attic look like new again. Repair and restorations of damage that can be caused by rats, bats, flying squirrels, or grey squirrels are two of our top specialties in the nuisance control field. As a wildlife exclusion company, Georgia Wildlife Removal understands which species are the most damaging to your Atlanta home and will be there every step of the way.
Our Atlanta Wildlife Control Services Provides
Wildlife Exclusion
Wildlife Control
Wildlife Removal
Rat Exclusion
Rat Removal
Rodent Extermination
Bat Removal
Bat Trapping
Squirrel Trapping
Squirrel Removal
Flying Squirrel Trapping
Grey Squirrel Removal
Why Atlanta Should Hire Us For Their Wildlife Control
Georgia Wildlife Removal is a company specializing in wildlife exclusion of Rats, Bats, Flying Squirrels, and Grey Squirrels that may have made a home within your home's attck. We offer wildlife removal services in Atlanta and surrounding areas, as well as home restoration services to repair the damages and rid your home of the disease causing pest waste.
The skilled professionals at Georgia Wildlife Removal are courteous and attentive to homeowner's needs. We take our customer's satisfaction seriously and will go above and beyond to ensure the job is done right. Your family's overall well-being is the top priority at Georgia Wildlife Removal. When you call us for wildlife removal in Atlanta, you can count on us to remove and prevent wildlife from inhabiting your home.
Recent Articles About Wildlife Conclusion
If you are looking for Atlanta Wildlife Conclusion Professionals then please call 404.931.5578 or complete our online request form.