Atlanta Rodent Extermination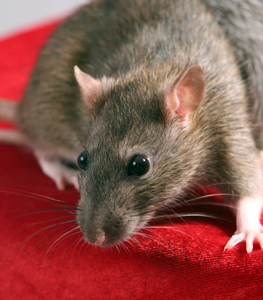 Rodent pest control involves discouraging infestations of mice and rats as well as avoiding contact with rodents. This generally involves removing shelter, water, and food sources. This is done by first sealing holes around the home to prevent invasion. This may involve inserting barriers in the holes to actually making changes to the physical structure. Also, strategically trapping rodents outside the home is included in the overall strategy. Then it is important to clean up the potential nesting areas and food sources.
For more serious infestations of rodents, a professional exterminator is required. When using a wildlife control company be careful not to go by price alone. Georgia Wildlife Removal has all necessary regulatory compliance, by allowing them to tackle your Atlanta rodent extermination job, your home will be restored to both a healthy living environment, and a fortress to keep new animals out.
There are two regulatory agencies that are involved in the composition, application and safety of pesticides and companies licensed to apply them. The Centers for Disease Control deals with the effects of poisons on populations where they are used. The Environmental Protection Agency oversees their effect on the environment in general.
Our Atlanta Rodent Extermination Provides
Rat Poison
Rodent Control
Rat Control
Rodent Pest Control
Mice Control
Pest Control
Mouse Traps
Rodent Extermination
Getting Rid of Mice
Mouse Repellent
Rodent Repellent
Getting Rid of Rats
Why Atlanta Should Hire Us For Their Rodent Extermination
Georgia Wildlife Removal is a company specializing in ridding Atlanta homeowners of raccoons, opossums, birds, and other wildlife that may have inhabited your home. We offer wildlife removal services in Atlanta and surrounding areas, as well as home restoration services to repair the damages and rid your home of the disease causing pest waste.
The skilled professionals at Georgia Wildlife Removal are courteous and attentive to homeowner's needs. We take our customer's satisfaction seriously and will go above and beyond to ensure the job is done right. Your family's overall well-being is the top priority at Georgia Wildlife Removal. When you call us for wildlife removal in Atlanta, you can count on us to remove and prevent wildlife from inhabiting your home.
Recent Articles About Rodent Extermination
If you are looking for Atlanta Rodent Extermination Professionals then please call 404.931.5578 or complete our online request form.