Atlanta Muskrat Control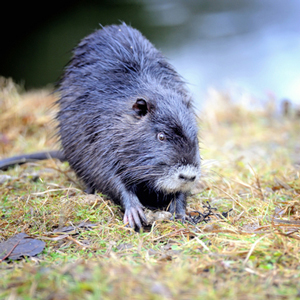 Are muskrats taking over your property? Muskrats build dams in ponds, and feed primarily on vegetation. Depending on the size of the muskrat population in your pond or lake, muskrats literally could consume all of your property's vegitation. Leaving your property unsightly and un-evenly groomed.
Georgia Wildlife Removal is experienced in ridding your property of it's muskrat infestation. We provide muskrat control to Atlanta and surrounding areas. We will ensure your property won't be destroyed any further from the hungry muskrat population.
Our Atlanta Muskrat Control Provides
Muskrat Removal
Muskrat Trap
Animal Control
Wildlife Control
Wildlife Removal
Critter Control
Rodent Removal
Muskrat Control
Rodent Control
Pest Control
Get Rid of Muskrat
Trap Muskrat
Why Atlanta Should Hire Us For Their Muskrat Control
Georgia Wildlife Removal is a company specializing in ridding Atlanta homeowners of raccoons, opossums, birds, and other wildlife that may have inhabited your home. We offer wildlife removal services in Atlanta and surrounding areas, as well as home restoration services to repair the damages and rid your home of the disease causing pest waste.
The skilled professionals at Georgia Wildlife Removal are courteous and attentive to homeowner's needs. We take our customer's satisfaction seriously and will go above and beyond to ensure the job is done right. Your family's overall well-being is the top priority at Georgia Wildlife Removal. When you call us for wildlife removal in Atlanta, you can count on us to remove and prevent wildlife from inhabiting your home.
Recent Articles About Muskrat Control
If you are looking for Atlanta Muskrat Control Professionals then please call 404.931.5578 or complete our online request form.