Bat Removal — Country Acres Ln Lawrenceville, Ga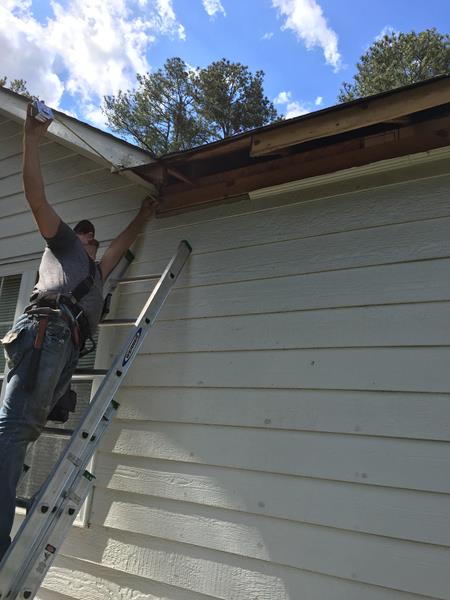 This job was a great showcase of our ability to provide both wildlife removal and damage restoration services. Bats had gotten into the gable vents, and grey squirrels were infesting the attic. After we removed the animals safely, much of the chimney's frame needed to be replaced, new flashing needed to be installed, and much of the soffit and fascia needed to be replaced, on top of a few other repairs.
To prevent future animal entry, we rebuilt the frame around the crawl space door and sealed all other cracks and crevices using galvanized hardware cloth.
We replaced the chimney's frame with new Hardy siding. We also installed new flashing to prevent problems in the future.
We removed the old gutters and replaced them with new 6" seamless Senox gutters. Galvanized metal drip edge was installed covering the construction gap. We also replaced much of the soffit and fascia.
We used galvanized hardware cloth to seal the gable vents and prevent future intrusion.
The customer, Millie C, was very happy with our work and our professionalism. She stated that she is planning on using our company in the future for other home repairs.
Photo Gallery









If you're looking for wildlife removal and home repair services, call Georgia Wildlife Removal at 404.931.5578, or complete our online request form.